Dr. Tina Woodard, CEO
Dr. Woodard, a seasoned human resources executive, is a fervent activist for girls and women. She brings passion, energy, and creativity to her leadership role at I Am B.E.A.U.T.I.F.U.L., combined with over 20 years of management experience in manufacturing, government, and higher education. She believes in living a purpose aligned life, as evidenced by her transition from a career in quality engineering to human resource organizational development early in her career.
Dr. Woodard's personal vision and purpose fueled her decision to leave the comfort of a full-time executive job in education to launch her own successful talent management and leadership development consulting firm, Capstone Performance Solutions, Inc. to help organizations develop and engage employees as leaders and create healthy workplace cultures, as well as to lead the global expansion of I Am B.E.A.U.T.I.F.U.L. to continue her advocacy for girls and women.
Dr. Zenobia Edwards, CFO
Dr. Edwards is an advocate for social justice and a notable figure in the field of education. From science teacher to alternative school principal; from college dean to a business owner, Dr. Edwards' 20 plus years of educational contributions and initiatives have distinguished her as one of the leading authorities on school leadership and program development, especially as it relates to marginalized students
Dr. Edwards established the first full-day comprehensive alternative program in Darlington County School District in 1999. This program, Sonovista School, was the first alternative program in the state of South Carolina to have a fully established Junior Reserve Officer Training Corps (JROTC). Within three years of the program, this JROTC unit earned "Gold" status with honors. In addition, under Dr. Edwards' leadership, Sonovista School was highlighted as an Exemplary Dropout Prevention Program by the National Center for Dropout Prevention.
Kajal Jain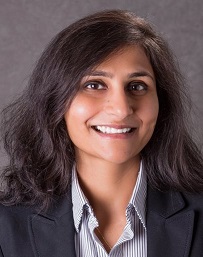 Kajal Jain is a Product Management Executive at Florence Healthcare., a leading software company that helps advance Clinical Research through Software so that cures can reach the market faster. She has over 20 years of experience in the software industry in both software engineering and product management.
Kajal has a degree in MS in Computer Science from the University of Florida, and an MBA from the University of Georgia.  She believes in giving back to the community and volunteers her time for several non-profit organizations and philanthropic endeavors affiliated to both Atlanta and India.
Kajal has been a mentor and a volunteer for IAB since 2008 and joined the IAB Board of Directors at the beginning of 2011.
—— x ——
Board Leadership Team
Dr. Helen Figge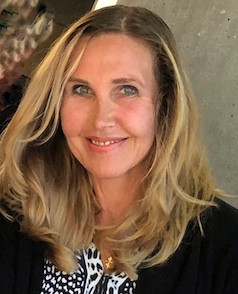 Dr. Helen Figge, BS, Pharm.D. MBA, CPHIMS, FHIMSS, Certified Six Sigma Black Belt, and Lean Sensei, is an experienced and passionate healthcare innovator and futurist with expertise in partnering with c-suite executives and peers supporting team development. She excels in strategic planning supporting global governance programs while building international collaborations, client loyalty programs and helping to formulate global best practice solution portfolios. She has served in three Fortune companies and not for profit organizations such as Health Information Management Systems Society (HIMSS). Additionally, she has supported, consulted and guided several start-ups and stealth mode health IT companies to successful next steps. Helen has achieved HIMSS fellow status and certification. Helen has served on several national committees and Boards such as HIMSS, CHIME, The Sullivan Institute for Healthcare Innovation, WEDI, State University of New York's Global Institute for Health and Human Rights and the School of Public Health supporting cybersecurity. Helen currently serves in several senior advisory roles including the Albany College of Pharmacy and Allied Health Sciences President's Council, the National Health IT Collaborative for the Underserved, Inc. based in Washington, D.C., Board Member at Large and HIMSS National Liaison for the State of New York and past Chair, Health 2.0 Boston. Helen has secured service and career awards including recognition by Health 2.0 as a "Ten Year Industry Leader", named four consecutive years, 2016, 2017, 2018 and 2019, as "Most Powerful Women in Healthcare IT" by Health Data Management and named in 2018 and 2019 on Becker's prestigious "Women to Know in Healthcare IT" listing. She publishes and lectures extensively and regularly presents and authors on healthcare technology. She holds academic appointments, holds a Baccalaureate in Science, a Doctorate of Pharmacy, an MBA in healthcare administration, completed a drug information research fellowship, is a Certified Six Sigma Black Belt and Six Sigma Lean Sensei. Helen is a career coach, mentor and passionate about supporting the environment. She volunteers her time for several philanthropic organizations including the Alzheimer's Association. In her spare time, Helen cultivates organizations interested in positioning product development and go to market strategies for innovative products supporting healthcare. Helen is Chief Strategy Officer for MedicaSoft based in Arlington, Va.
Dr. Bonita Flournoy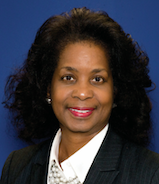 Dr. Bonita Flournoy is an organic chemist and science educator, who received her B.S. in Chemistry from Bishop College, an HBCU in Dallas Texas, the M.A. in Curriculum and Instruction and Chemistry from Clark Atlanta University and the Ed.D in  Science Education from the University of Georgia. She began her career at Georgia Perimeter College as a Geology and Chemistry lab instructor. At Clark College, she served as an Instructor and Research Associate in organic chemistry where she led the REU lab team in the investigation of the synthesis and analysis of modified nucleosides to support cancer research. She later joined the faculty ranks at Clark Atlanta University where she became Chair and Associate Professor of the Department of Curriculum and Instruction in which she taught Biology, Chemistry, Physics, and Earth Systems Science for students seeking teacher licensure in Georgia. She worked with the Atlanta Public Schools in providing professional development training for teachers to receive an endorsement to teach Earth Science in elementary and middle grades. Subsequently, she served as Program Coordinator and Associate Professor of Science Education at Columbus State University, where she engaged students in action research and developed the first fully online MAT degree and inaugural doctoral program in Curriculum and Leadership. She later served as Dean and Professor of Chemistry for the Division of Science, Mathematics, and Health Professions, and Vice President of Academic Affairs at Atlanta Metropolitan State College. Continuing her quest to serve underrepresented populations in STEM, she served as the Senior Site Director at Year Up, Inc., a non-profit technical training workforce development organization, where she provided training in technology hard skills and professional development soft skills. She is currently the CEO and founder of Wecare@Seniors.
She has written numerous award-winning grants to, NASA, NSF, EPA, and the Georgia Department of Education and been funded for over 3 million dollars to close the achievement gap of students in STEM areas as well as strengthen instructional practices of teachers of STEM. She has served as the major research advisor for master's and doctoral level students'  thesis and dissertations and published high impact educational research. To further build character and professional development of underrepresented groups, she has established student chapters at each college to build student professional networks representing Women In Technology, the Georgia Academy of Science, and the American Association of the University of Women.