Dr. Tina Woodard, CEO
Dr. Woodard, a seasoned human resources executive, is a fervent activist for girls and women. She brings passion, energy, and creativity to her leadership role at I Am B.E.A.U.T.I.F.U.L., combined with over 20 years of management experience in manufacturing, government, and higher education. She believes in living a purpose aligned life, as evidenced by her transition from a career in quality engineering to human resource organizational development early in her career.
Dr. Woodard's personal vision and purpose fueled her decision to leave the comfort of a full-time executive job in education to launch her own successful talent management and leadership development consulting firm, Capstone Performance Solutions, Inc. to help organizations develop and engage employees as leaders and create healthy workplace cultures, as well as to lead the global expansion of I Am B.E.A.U.T.I.F.U.L. to continue her advocacy for girls and women.
Dr. Zenobia Edwards, CFO
Dr. Edwards is an advocate for social justice and a notable figure in the field of education. From science teacher to alternative school principal; from college dean to a business owner, Dr. Edwards' 20 plus years of educational contributions and initiatives have distinguished her as one of the leading authorities on school leadership and program development, especially as it relates to marginalized students
Dr. Edwards established the first full-day comprehensive alternative program in Darlington County School District in 1999. This program, Sonovista School, was the first alternative program in the state of South Carolina to have a fully established Junior Reserve Officer Training Corps (JROTC). Within three years of the program, this JROTC unit earned "Gold" status with honors. In addition, under Dr. Edwards' leadership, Sonovista School was highlighted as an Exemplary Dropout Prevention Program by the National Center for Dropout Prevention.
Jennifer Hammond, Executive Director
As the Executive Director of I Am B.E.A.U.T.I.F.U.L. Jennifer Hammond is responsible for leading the organization and working collaboratively with the Board, and senior management, to establish and implement operational and programmatic goals, as well as cultivating partnerships that positively impact the organization. Jennifer joined IAB in 2019 as a mentor and matriculated quickly in organizational leadership to later become the Mentor Coordinator, Grants Coordinator in 2020, and Assistant Director earlier in 2021. 
 
Prior to joining IAB, Jennifer served for over 20 years as a transformative administrator and educator within Chicago Public Schools, Joliet School Districts, and Gwinnett County Public Schools. Jennifer is an executive leader with an extensive background in education and non-profit organizations. She is dexterous in leading operations management, strategic planning, fundraising, and leadership development.  Additionally, Jennifer has a Bachelor of Arts in Mass Communication from Clark Atlanta University, a Master of Education in Elementary Education from DePaul University, and a Master of Arts in Educational Administration from St. Xavier University.    
In addition to her tenure in education, Jennifer is active in the television, film, and entertainment industry. She is a trained voiceover artist, actress, and screenplay writer. She's served as an assistant director and production assistant for numerous documentaries and short films. Jennifer is a dedicated volunteer and philanthropist for various community organizations. She commits countless hours to fundraise, mentor, and educate youth in arts and drama. When she is not reading scripts and facilitating workshops, Jennifer finds time to coach other parents who are interested in introducing their children to the entertainment industry. She believes in the power of creativity, and its ability to impact humanity. 
 
Of the many roles Jennifer takes on, her role as a mother is what makes her most proud. Jennifer is the number one fan and momager of her teenage son, Micah, an aspiring film producer. Jennifer is passionate about creating equal education opportunities for our youth. She believes that exposure, mentoring, and nurturing the natural talent(s) in every child will create endless pathways of opportunity. 
 
Jennifer's advice to IAB mentees is to be lifelong learners and to embrace all of their interests and talents. "Don't try to fit in. Create a space for your gift, where others can follow your lead. Be B.E.A.U.T.I.F.U.L.!" 
Kajal Jain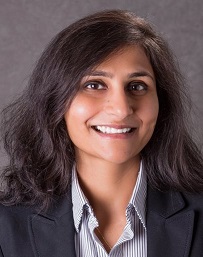 Kajal Jain is a Product Management Executive at PowerPlan Inc., a software company with an award-winning integrated platform that gives key stakeholders in accounting, tax, finance, operations, IT, and regulatory the clarity they need to make decisions that improve corporate performance. She has about 25 years of experience in the software industry in both software engineering and product management.
Kajal has a degree in MS in Computer Science from the University of Florida, and an MBA from the University of Georgia.  She believes in giving back to the community and volunteers her time for several non-profit organizations and philanthropic endeavors affiliated to both Atlanta and India.
Kajal has been a mentor and a volunteer for IAB since 2008 and joined the IAB Board of Directors at the beginning of 2011.
Dr. Helen Figge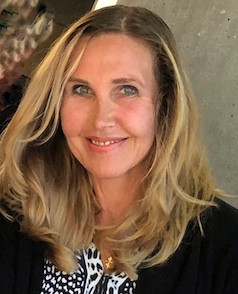 Dr. Helen Figge, BS, Pharm.D. MBA, CPHIMS, FHIMSS, Certified Six Sigma Black Belt, and Lean Sensei, is an experienced and passionate healthcare innovator and futurist with expertise in partnering with c-suite executives and peers supporting team development. She excels in strategic planning supporting global governance programs while building international collaborations, client loyalty programs, and helping to formulate global best practice solution portfolios. She has served in three Fortune companies and not-for-profit organizations such as Health Information Management Systems Society (HIMSS). Additionally, she has supported, consulted, and guided several start-ups and stealth mode health IT companies to successful next steps. Helen has achieved HIMSS fellow status and certification. Helen has served on several national committees and Boards such as HIMSS, CHIME, The Sullivan Institute for Healthcare Innovation, WEDI, State University of New York's Global Institute for Health and Human Rights, and the School of Public Health supporting cybersecurity. Helen currently serves in several senior advisory roles including the Albany College of Pharmacy and Allied Health Sciences President's Council, the National Health IT Collaborative for the Underserved, Inc. based in Washington, D.C., Board Member at Large and HIMSS National Liaison for the State of New York and past Chair, Health 2.0 Boston. Helen has secured service and career awards including recognition by Health 2.0 as a "Ten Year Industry Leader", named four consecutive years, 2016, 2017, 2018, and 2019, as "Most Powerful Women in Healthcare IT" by Health Data Management and named in 2018 and 2019 on Becker's prestigious "Women to Know in Healthcare IT" listing. She publishes and lectures extensively and regularly presents and authors on healthcare technology. She holds academic appointments, holds a Baccalaureate in Science, a Doctorate of Pharmacy, an MBA in healthcare administration, completed a drug information research fellowship, is a Certified Six Sigma Black Belt and Six Sigma Lean Sensei. Helen is a career coach, mentor, and passionate about supporting the environment. She volunteers her time for several philanthropic organizations including the Alzheimer's Association. In her spare time, Helen cultivates organizations interested in positioning product development and go-to-market strategies for innovative products supporting healthcare. Helen is Chief Strategy Officer for MedicaSoft based in Arlington, Va.
Dr. Sharaé Meredith
Dr. Meredith delights in sharing her passion for science and engineering with the next generation. Her goal is to pique the untapped fascination of young minds to the possibilities of what excitement awaits them in the exploration of a STEM field. Through her employment at Georgia Tech Research Institute as a Senior Research Engineer, she is able to bring hands-on experiments and activities to engage IAB participants.
With all degrees in Aerospace Engineering, Dr. Meredith is a graduate of Tuskegee University (B.S.), Georgia Tech (M.S.), and the first black woman to graduate from Penn State's Aerospace department with a Ph.D. She has worked as a Thermal Analyst in Environmental Control Systems on the Global Hawk team at Northrop Grumman Corporation and as a Staff Research Scientist in Signature Management within Skunk Works at Lockheed Martin Aeronautics Corporation. She enjoys utilizing her experiences to cultivate the talents of future scientists and engineers.
Nadra Hunter
Nadra Hunter is a Senior Business Analyst with the Federal Reserve Bank of Atlanta (6th district). The Federal Reserve system is responsible for the stability of the nation's economy and ensuring maximum employment. In her role, Nadra oversees staff development and programs that influence close to 400 staff members.
Nadra has an undergraduate degree in Public Relations from the University of Florida and a Master's in Adult Education and Organization Development from the University of Georgia. Serving others is at the core of who Nadra is and as such, she gives back through volunteering at church on her son's PTSA board and has served as a volunteer with IAB in multiple capacities since 2011. She joined the IAB Board as a member in 2021.